Recently, I went over to the South Island of New Zealand and shot this video of Amazon super-seller Sophie Howard.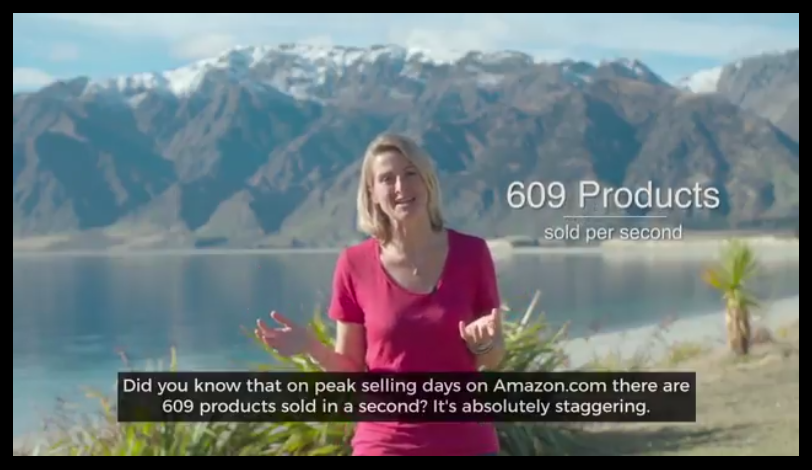 New Video –How to Create Extra Income from Amazon business  Click Here  
Now, I got 2 things out of that trip.
Firstly, I got addicted to snowboarding. Expensive hobby, but a good time to get stuck into it because Buller is having the best season in 16 years. Let it snow!
But, secondly, I got a rush of inspiration about what's possible with an Amazon business from a lifestyle perspective.
Here's a story to explain what I mean.
The Nanny, the Photo & The Amazon Freedom Business
A few years ago, Sophie Howard was an office worker in a busy government department.
She was on good pay with interesting work.
But she was exhausted from trying to fit in all the hectic demands of her work – while trying to be the best mum possible to 2 young kids.
And, she was sad, because she felt like she was missing out on seeing them grow up.
Then one day while sitting at her desk at work, her kids Nanny sent her this photo: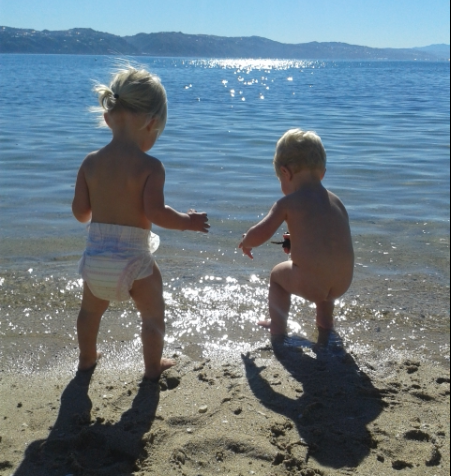 It was her at the beach with the two little ones on a glorious summer day.
That was Sophie's breaking point.
To be stuck in the office…while paying someone else to be enjoying quality time with her kids…during their precious early years.
She knew she was missing out on something very special – that she'd never get back.
And to top it all off…after paying the Nanny and her mortgage, her family wasn't even getting ahead financially.
That's when Sophie decided something had to change.
She, looked at a bunch of business options…
And, after careful review, she decided that selling products on Amazon.com had the most realistic chance of success…because Amazon is such a successful business.
She didn't have a lot to get started with – just a few thousand dollars.
But she got started selling some products…and what happened next was amazing.
Within 18 months she had done over $1.4 million in sales!
This allowed her to quit her job, and move out of the city to the ski resort town of Wanaka, in New Zealand's pristine South Island.

And, now she spends an abundance of time with her kids each day….
All because of her Amazon 'Freedom' Business.
Do you want to get more freedom for your life?
Stop battling traffic each weekday morning?
Get control over when and where you work?
Let Sophie show you how she did it at this new free event.
Free Event shows you how to set up an Amazon "Freedom Business" – Click here
These events are filling up fast, so some venues will reach capacity soon.
Book your ticket now to avoid missing out.