There's been talk recently of helping to create more affordable homes in Australia, through a 'build to rent' scheme.
The way this works is a developer builds say 300 apartments, with the purpose of not selling them, but renting them out.
The idea is that this may not only create more affordable rental properties…
But also provide a long-term income stream for the super-funds etc. that might fund these properties.
There are some big companies talking about it – such as Mirvac and Lendlease.
The only problem is…on the face it…it makes zero financial sense!
Now, this is a huge business in America, with over $1 million build-to-rent in the past 3 years.
But here's the challenge in Australia.
Yields are already very low.
This combined with GST and other taxes on residential property mean the numbers just don't work.
Any besides, why would these 'fat cat' corporates want to charge less rent than other people?
Wouldn't they have a duty to maximise returns for their investors or shareholders?
So, would it really help rental affordability?
Regardless, it would need government support to make it work from an 'affordability' perspective.
In fact, according to one expert, up to $90,000 from the government per property would be needed to make it a truly affordable rent.
That said, it's likely though the government (State or Federal) will step in, to encourage some big developers to do this.
Why? VOTES!
Because, housing prices are like transport….
It's not something 'theoretical' that affects 'other people'.
Just like congested roads, high housing prices and rents affect all of us in some way.
So, watch this space….
But, while the government will possibly make residential property an attractive sector for 'big companies' looking for yield…
The reality is, for us smaller investors, while residential property can be wonderful for capital growth…
From a rental cashflow/yield perspective it's not titillating.
That's why, now 1,000's of investors are exploring the idea of investing in commercial property.
With a yield range of 6-11%, 80% LVR's available in some instances, strong capital growth in some sectors….
Commercial real estate could be a great option to explore for your residential portfolio….
That's because cashflow is the 'lubricant' that can turn your portfolio into a well-oiled wealth machine….making it easier to get loans, fund more properties, and enjoy great lifestyle.
FREE EVENT – REAL ESTATE CASHFLOW MADE EASY – STARTS THIS WEEK – CLICK HERE IF YOU WANT MORE CASHFLOW
Here's an example, of what can be possible.
A Sydney investor recently bought this property in Queensland for $640,000.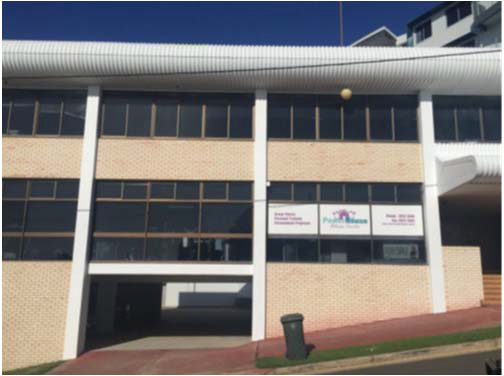 It has a 9.5% yield, giving him as much as $30,000 per year of positive cashflow (that's money in his pocket after the loan repayments and property expenses).
Plus, it's across the road from the beach, so it could also be a good development site – for example he could put Air-BnB apartments on top.
This would boost his cashflow and boost the value, big time.
Want to discover how to find "cash-cow" properties like this? Claim your free ticket to "Real Estate Cashflow Made Easy".
FREE EVENT – REAL ESTATE CASHFLOW MADE EASY – STARTS THIS WEEK – CLICK HERE IF YOU WANT MORE CASHFLOW