Diversification in your real estate portfolio is vital – if you want to reduce risk and retire with $100,000 per year passive income.
That's why successful real estate investor Todd Polke says:
"Buy in multiple cities, in multiple markets at different times of the cycle. This diversifies your portfolio and minimises your risk."
It also makes sense to diversify across multiple lenders – so you are not at the mercy of one lender.
And buying different types of properties is a good idea as well – town-houses, new build homes, duplexes etc.
Here's why this makes such good sense.
If you have one property, and one is vacant, how much of your portfolio is vacant. 100%!
If you have 5 properties and 1 is vacant, how much exposure do you have? 20%.
That's why multiple streams of income is almost always a good idea.
Different property markets move in cycles. Eg. While Darwin was booming, Sydney was flat, and then the opposite was true.
By having multiple properties across different markets, you're more likely to always have capital growth 'momentum' in your portfolio, which allows you to keep amassing wealth and building your portfolio.
Realistically, if you want a healthy retirement income from property alone, you need at least $2 million+ of property owned debt free.
Assuming a 5% yield, that could pay you as much as $100,000 per year to live on.  (I am speaking in general terms – you'll have to pay tax and some property related expenses with that money).  It's hard to see how you get to that goal only 1 property.
Now, Todd Polke has students who are leaping forward buying as many as 2-3 properties in a single year.
If you want to discover how they are doing it…make sure you join him at his free webcast.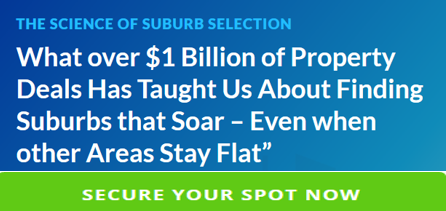 FREE WEBCAST – How to own multiple properties in multiple markets for multiple streams of income – CLICK HERE